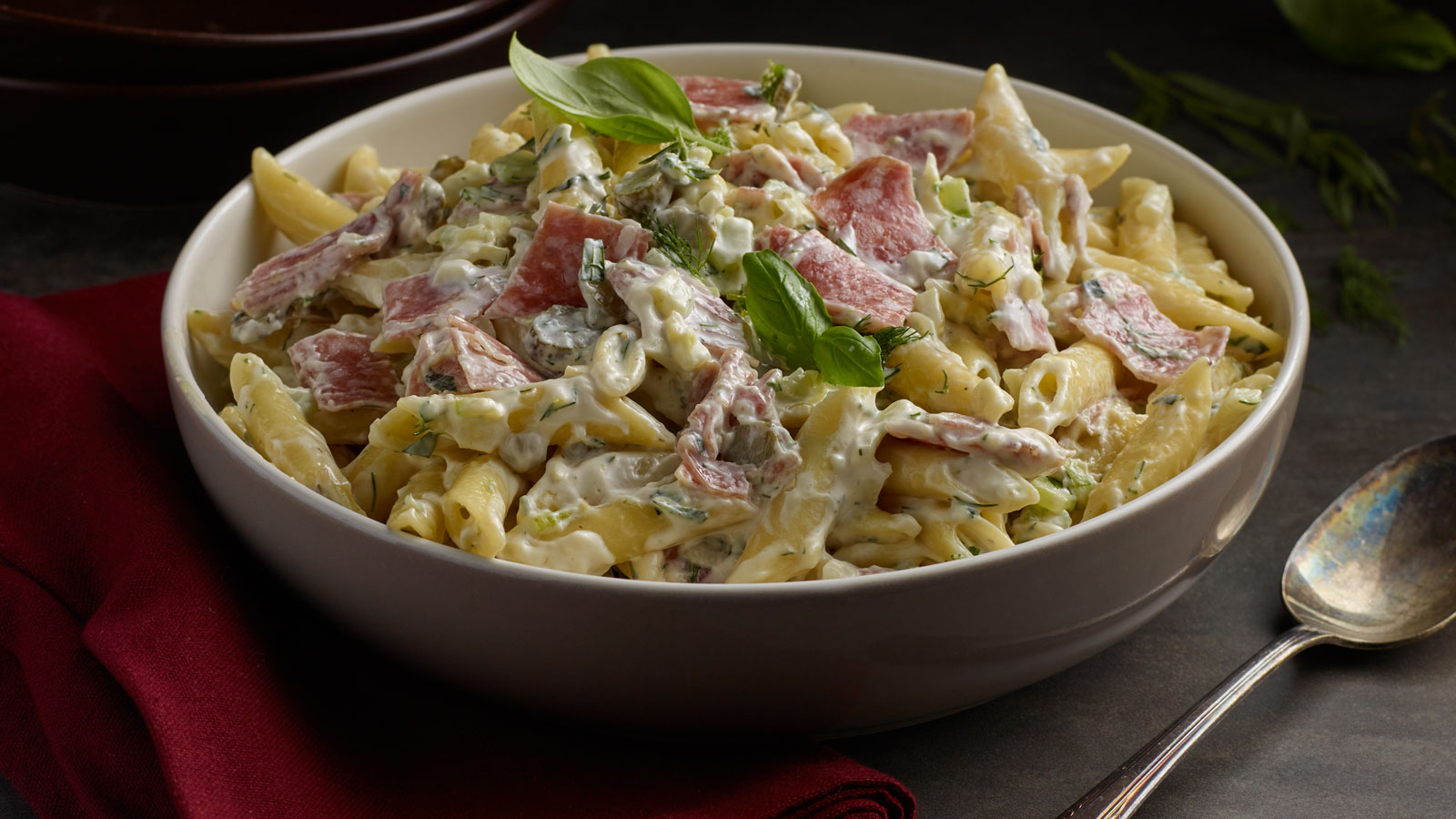 Creamy Pasta Salad with Finocchiona Salame
COLUMBUS® Finocchiona Salame's sweet fennel flavor, with hints of garlic and sherry wine create a taste that's both mellow and distinct in this pasta salad. This recipe takes that delicious fennel taste one step further by incorporating finely chopped fresh fennel bulb, as well as celery, cornichons, capers and chopped herbs. The dressing, composed of mayonnaise and apple cider vinegar, lends a rich finish that ties the entire dish together. Creamy Pasta Salad with COLUMBUS® Finocchiona Salame is perfect for entertaining a crowd and bringing loved ones together around your table.




Ingredients
1 cup

mayonnaise

2 tablespoons

apple cider vinegar

1 tablespoon

sugar

1/2 teaspoons

kosher salt

1/2 cups

chopped cornichons

1/2 cups

finely chopped fresh fennel bulb

1/2 cups

finely chopped celery

1/2 cups

mixed chopped herbs such as tarragon, basil and dill

1/4 cups

capers, drained

12 ounces

penne pasta, cooked and drained

1

(3-ounce) package sliced COLUMBUS® Finocchiona Salame, cut up
Directions
In large bowl, whisk together mayonnaise, vinegar, sugar and salt. Stir in cornichons, fennel, celery, herbs, and capers until combined. Add pasta and salame. Toss to coat.