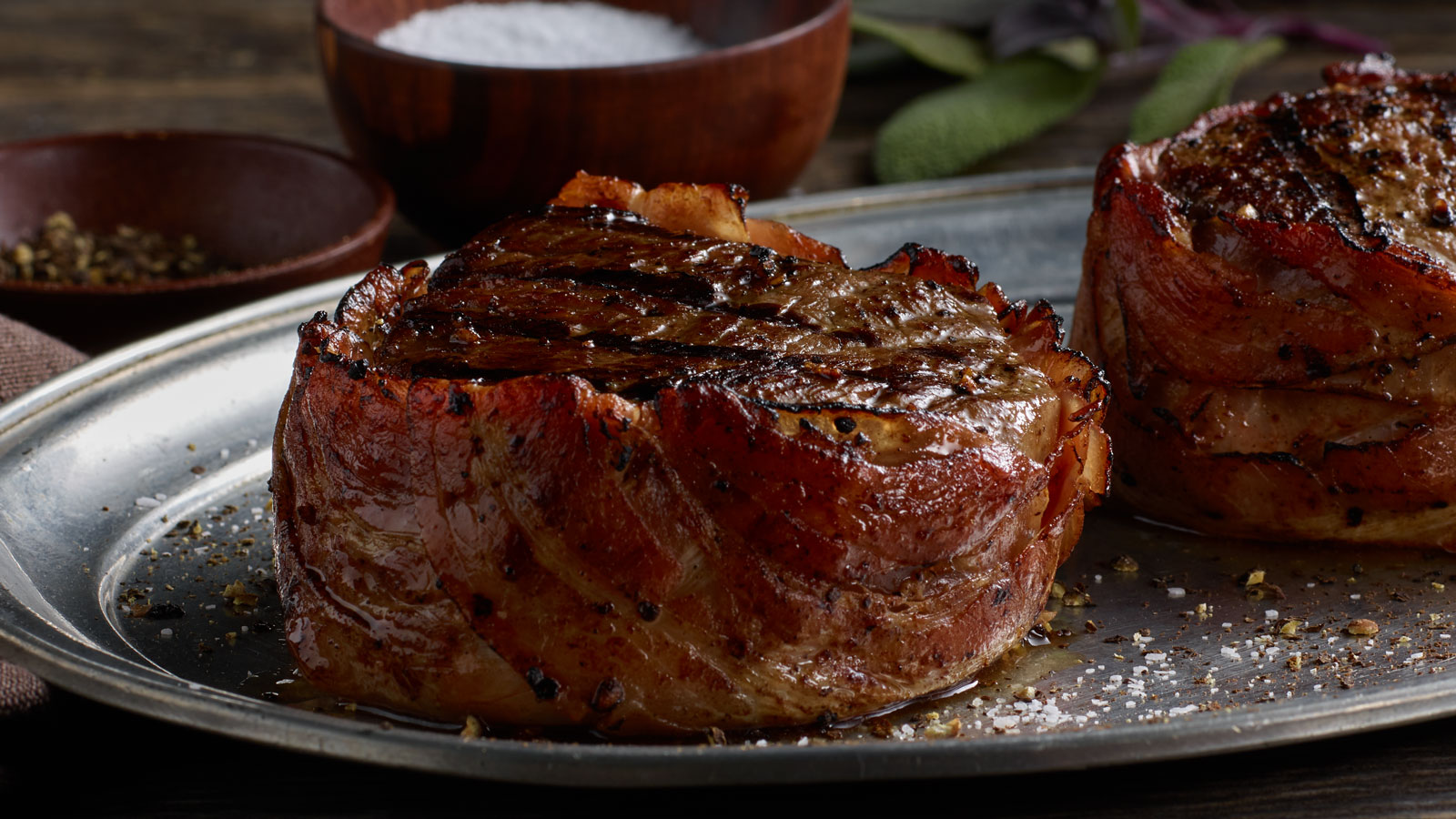 Grilled Pancetta-Wrapped Filet Mignon
Reach for COLUMBUS® Pancetta to elevate filet mignons with little effort. Affectionately known as Italian bacon, the Pancetta brings out the best in whatever it accompanies—in this case, transforming steaks from ordinary to be memorable.




Ingredients
4

(5 to 6-ounce) filets mignons, cut 1 1/2 inches thick

16

slices COLUMBUS® Pancetta

Salt and coarsely ground black pepper

2 tablespoons

oil
Directions
Prepare grill for medium-high heat. Put filets on a plate and let stand at room temperature 30 minutes before grilling.

On work surface, lay 4 slices of pancetta overlapping to create a 10-inch row. Fold the row of slices in half crosswise to create a thinner strip. Gently wrap pancetta strip around filet. Secure with wooden picks. Repeat with remaining filets and pancetta. Sprinkle both sides of filets with salt and pepper. Lightly rub oil on both sides of filets. Place filets on grill. Grill 3 minutes. Turn filets. Grill 2 to 3 minutes longer or to desired doneness. To determine doneness, insert a meat thermometer into the thickest part of the filet. The meat thermometer will read 120°F for rare, 130°F for medium rare, 140°F for medium, 150°F for medium well and 165°F for well done. Remove filets from grill and let rest 5 minutes before serving.