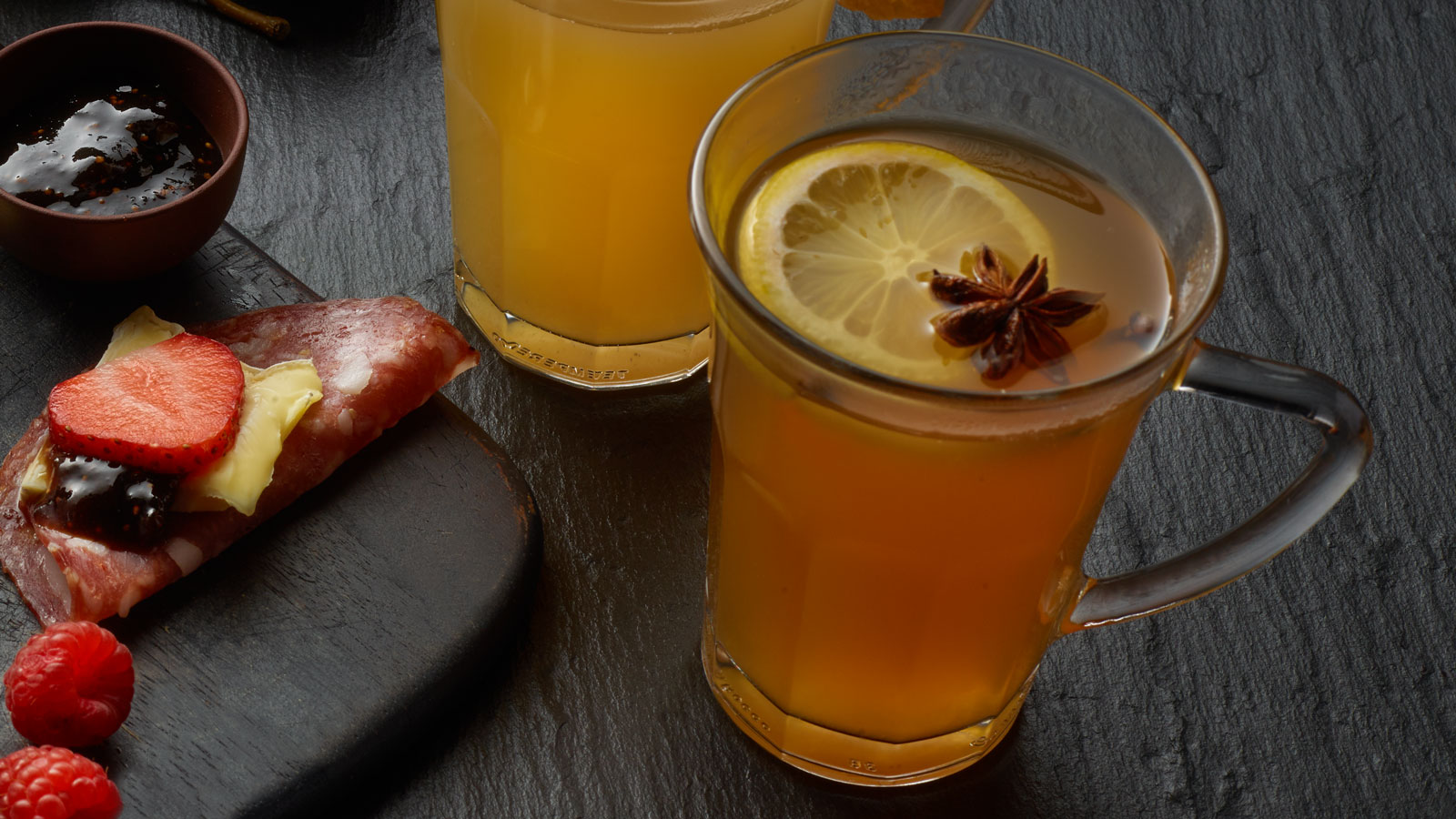 Mulled Apple Cider
To be served with Sweet Divine
The brightness of lemon in this cider balances the rich COLUMBUS® Sopressata Salami in Sweet Divine. Just enough flavor to not overpower the milder, creamy Brie.




Ingredients
1 quart

apple cider

Brown sugar, to taste

1

star anise

1

cinnamon stick

4

cloves

Peel and juice of one lemon

4

slices lemon and star anise, for garnish
Directions
In medium saucepan over medium heat add cider, brown sugar, star anise, cinnamon stick, cloves, and peel and juice of one lemon. Bring to simmer. Reduce heat. Allow to simmer for 20 minutes. Strain and serve with fresh lemon slice and star anise.