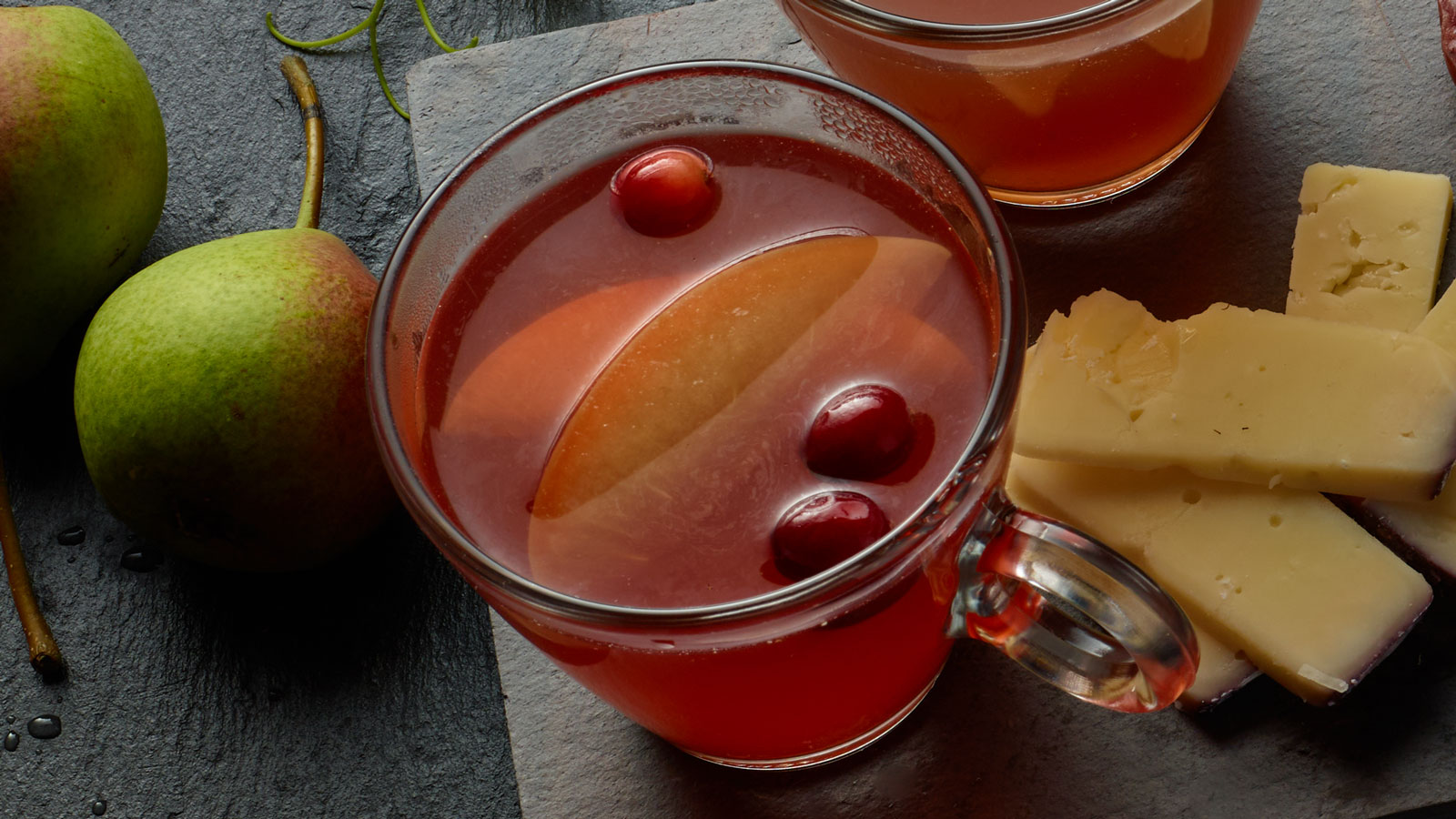 Mulled Rosé
To be served with Rustic Beauty
Rustic Beauty inspires a mulled wine that won't fight with the duo of COLUMBUS® Sopressata Salami and Prosciutto. Rethink your mulled wine with this fresh take.




Ingredients
1

bottle Rosé

1

teaspoon ground nutmeg or 1 whole nutmeg, cracked

5

cloves

1

vanilla bean, halved

Honey, to taste (start with 1 tablespoon)

Fresh or frozen cranberries

Red apple slices

Crème de Cassis, optional
Directions
In medium saucepan over medium heat, combine wine, nutmeg, cloves, vanilla bean and honey. Bring to a simmer. Do not boil. Turn off heat and let steep 20 minutes. Strain and serve with cranberries, apple slices and a splash of Crème de Cassis, if desired.