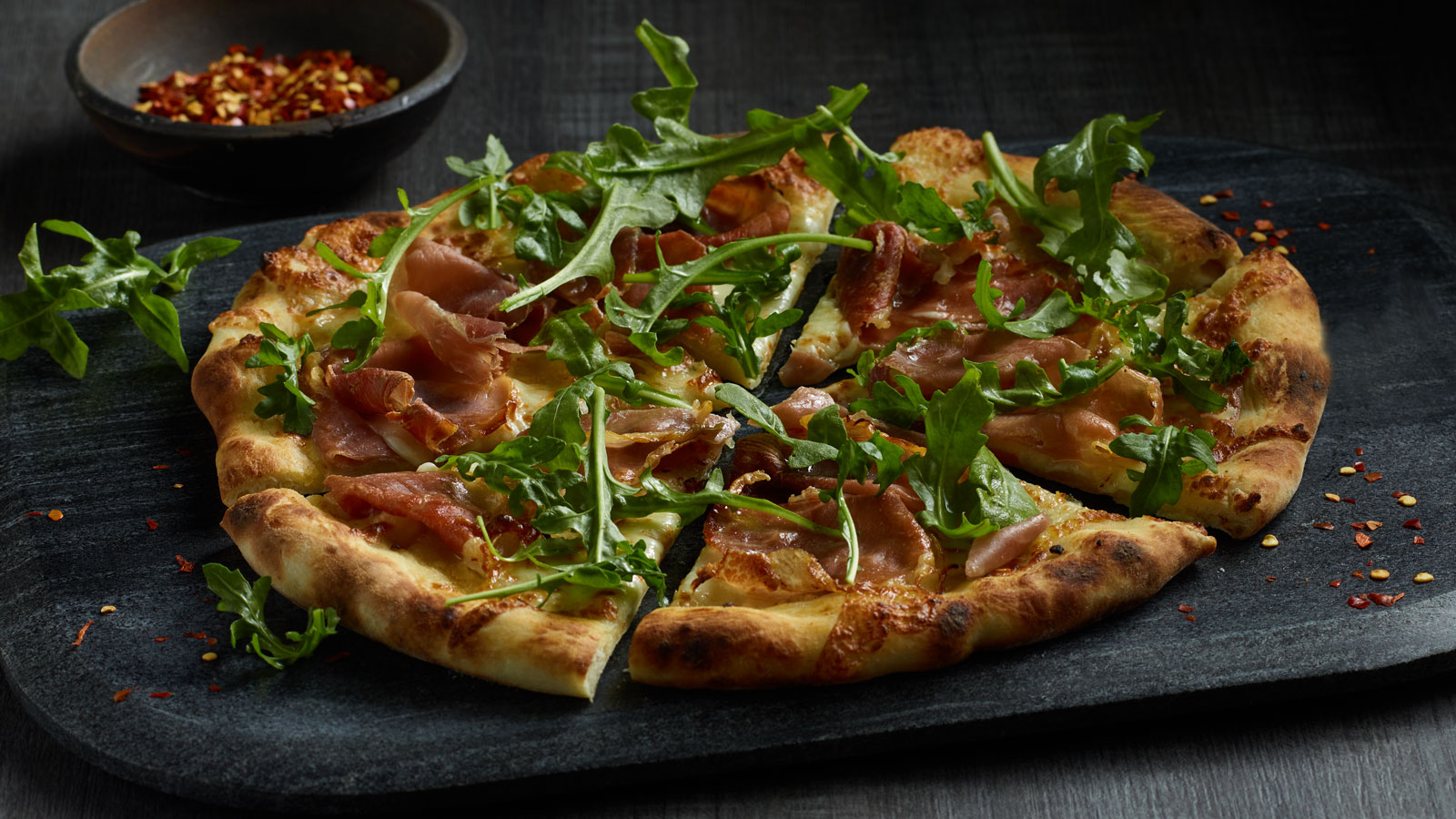 Prosciutto and Arugula Pizza
COLUMBUS® Prosciutto is the star of this pizza, as the lean and savory taste complements the spicy, fresh arugula and garlic. Bake with whole milk mozzarella cheese and grated Parmesan cheese and sprinkle your finished pie with crushed red peppers, if you please, to maximize the medley of flavors. This delicious recipe comes together quickly with prepared pizza dough and makes enough for sharing so you can focus on enjoying the meal.




Ingredients
2 tablespoons

olive oil

1

clove garlic, minced

1 pound

pizza dough, divided into 2 balls, at room temperature

1

(3-ounce) package COLUMBUS® Prosciutto, divided

2 cups

shredded whole milk mozzarella cheese, divided

1/4 cups

grated Parmesan cheese, divided

2 cups

arugula, divided

Crushed red peppers, if desired
Directions
Heat pizza stone in oven to 500° F.  In small bowl, combine oil and garlic.

Stretch one dough ball on lightly floured pizza peel. Brush with 1 tablespoon olive oil mixture. Top with 1 cup mozzarella cheese, half of the prosciutto and 2 tablespoons Parmesan cheese. Transfer to pizza stone.

Bake 10 to 15 minutes, or until crust is golden brown, cheese is melted and prosciutto is beginning to crisp. Top with 1 cup arugula. Sprinkle with crushed red peppers, if desired. Repeat with remaining ingredients to make 2 pizzas.