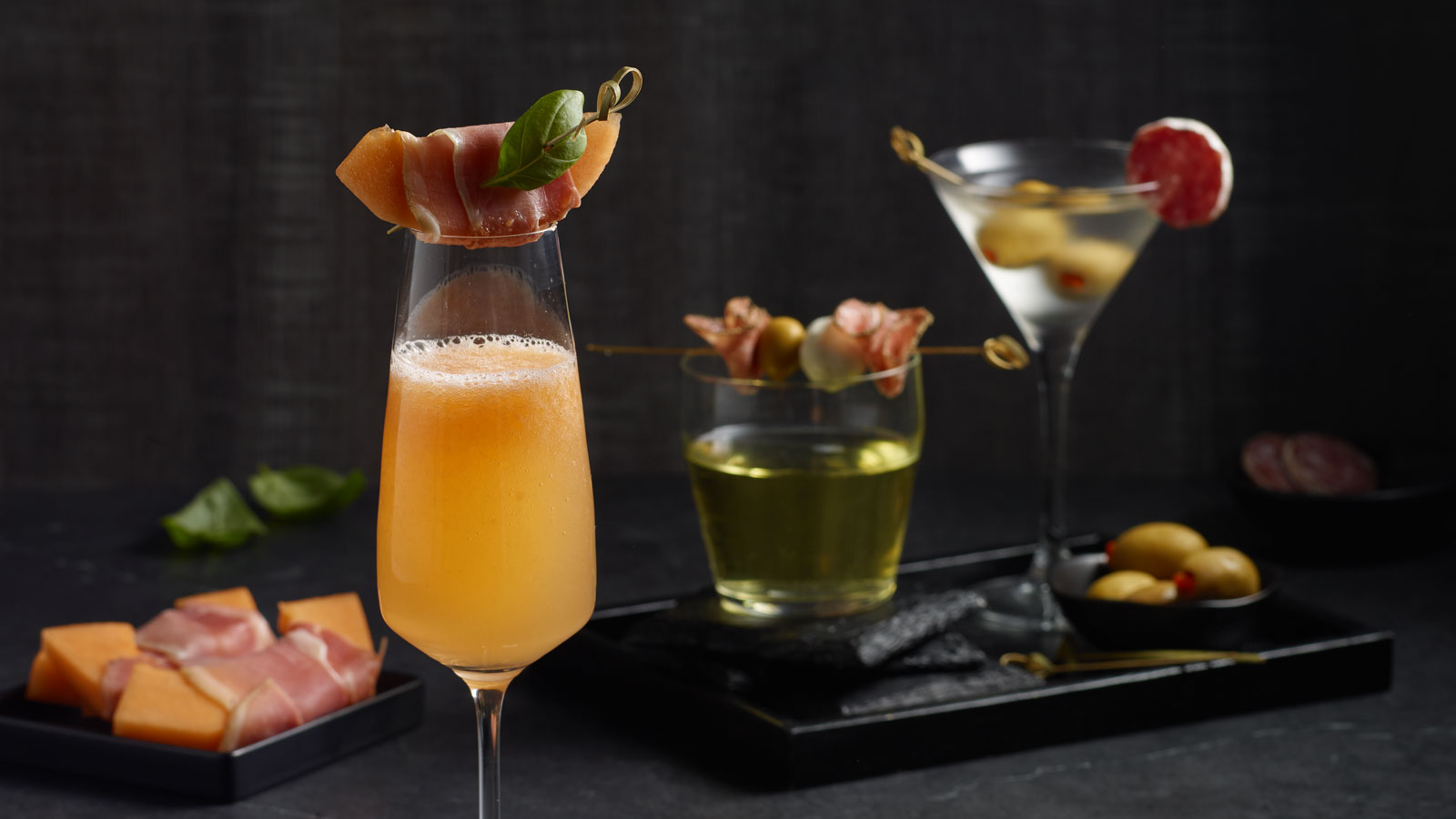 Prosecco Melon
If you make brunch plans, don't forget the beverages. Try this Prosecco Melon cocktail, featuring lean and savory COLUMBUS® Prosciutto. It's a perfect way to elevate your meal and a must for special occasions.




Ingredients
2

small ripe cantaloupes, cut in half

1 tablespoon

lime juice

Pinch salt

8

slices COLUMBUS® Prosciutto

8

basil leaves

1

bottle Prosecco
Directions
Peel and seed melon halves. Reserve 1 melon half for garnish. Chop remaining melon into 2-inch chunks. Place chopped melon, lime juice and salt in blender cup. Blend until smooth. Chill until ready to serve.

Slice remaining half melon into 8 thin slices. Wrap each melon slice with 1 slice prosciutto and 1 basil leaf. Secure with cocktail pick.

In champagne flutes, pour a few tablespoons melon mixture. Fill with Prosecco. Garnish with prepared picks.