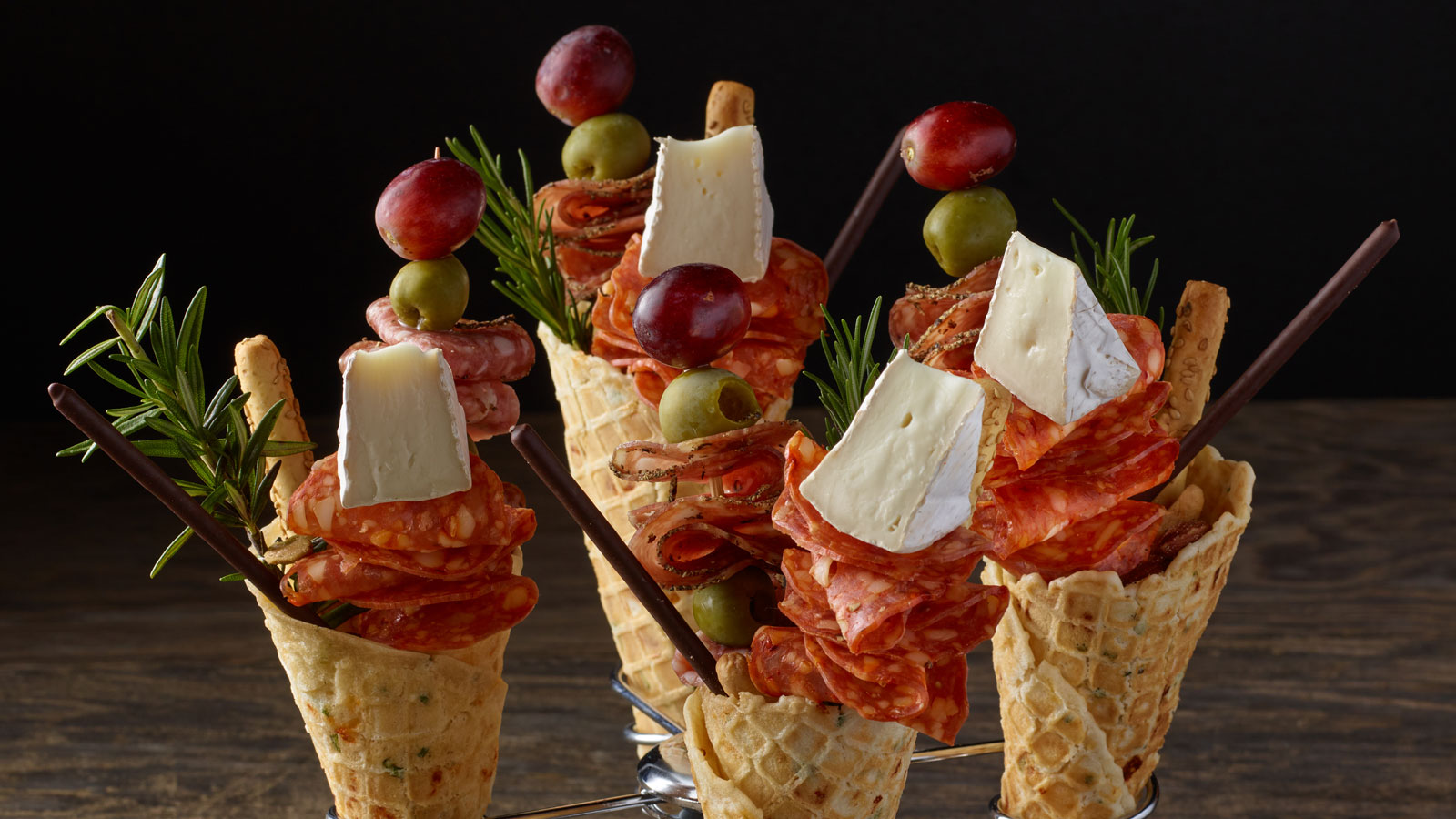 Savory Charcuterie Cones
Wow your guests with this delightful party treat: a savory waffle cone filled with charcuterie. It can serve as an impressive appetizer or an exciting dessert. Both will be unforgettable.




Ingredients
1 cup

baking mix

1 cup

water

3 tablespoons

corn syrup

2 tablespoons

vegetable oil

1

egg

1/2 cups

finely shredded cheddar cheese

1/4 cups

chopped chives
Directions
In large bowl, whisk together baking mix and water until smooth. Add remaining ingredients and blend thoroughly.

Heat waffle cone maker according to manufacturers directions. Spray plates with non-stick cooking spray. Place about ¼ cup batter in center of waffle cone maker. Close lid. Cook 1 ½ to 2 minutes.

Carefully remove from waffle cone maker to a cutting board. Working quickly, set a waffle cone form on top and shape waffle around form. Hold waffle cone firmly in place, seam side down until cool enough to hold its shape. Transfer to a wire rack to cool completely. Repeat with remaining batter to make 8 cones.

Fill with skewers of COLUMBUS® Craft Meats, cheeses, olives, nuts, herbs and fruit. Use our Perfect Charcuterie Bite recipes for inspiration.