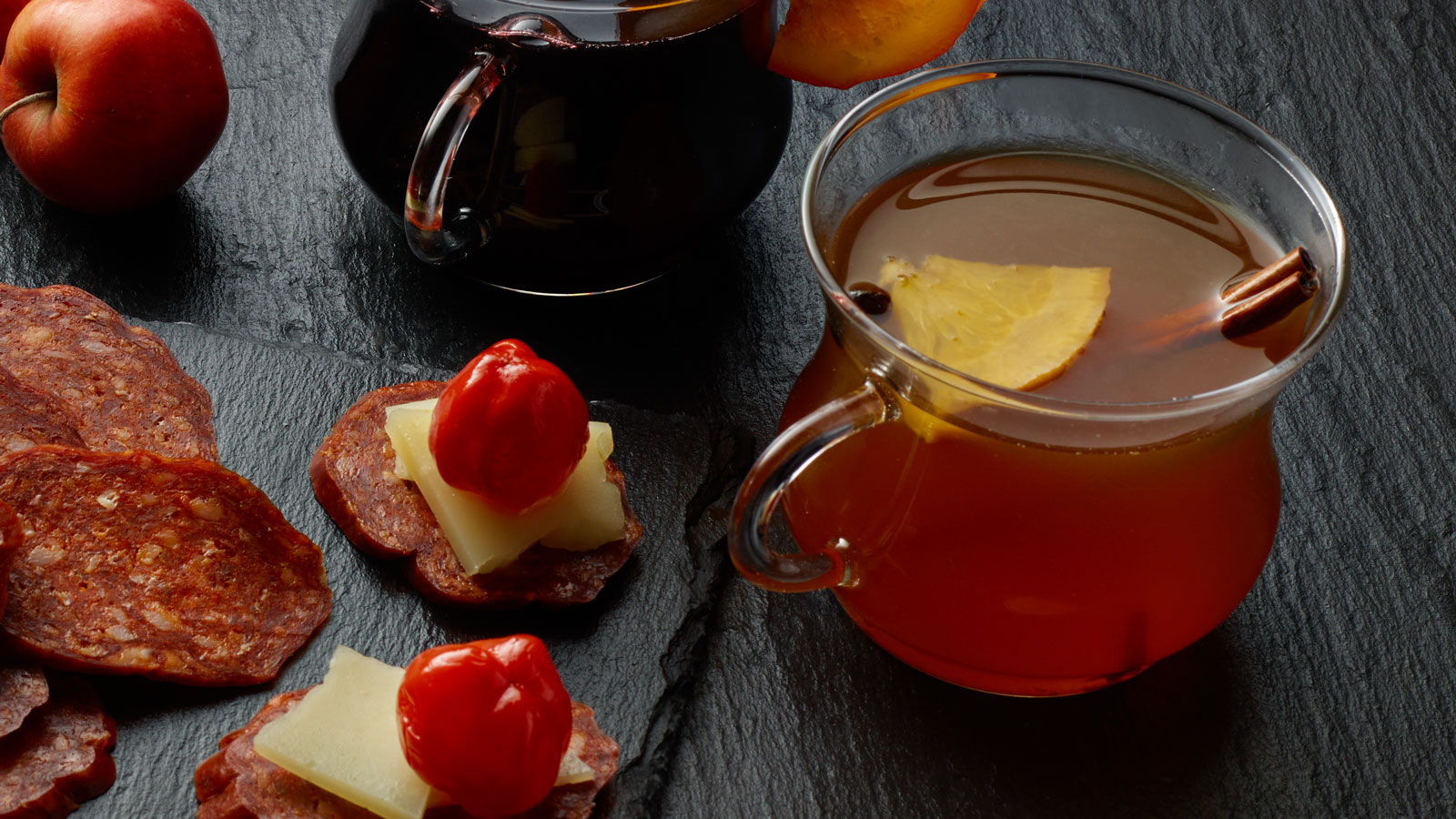 Spicy Mulled Apple Cider
To be served with The Barcelona
This cider pairs perfectly with the zesty COLUMBUS® Spanish Style Chorizo Salame in The Barcelona. The warm spices complement, rather than bullfight!




Ingredients
1 quart

unfiltered apple juice

1 cup

brown sugar

1

orange, peeled and sliced

2

cinnamon sticks, broken up

1 teaspoon

whole allspice

1 teaspoon

whole cardamom seeds

1 teaspoon

whole cloves

1

whole nutmeg, cracked

1/2 teaspoons

red chili flakes

4

orange slices and cinnamon sticks, for garnish
Directions
In medium saucepan over medium heat combine apple cider, brown sugar, orange peel and slices, cinnamon pieces, allspice, cardamom, cloves, nutmeg and chili flakes. Bring to simmer. Reduce heat. Allow to simmer 20 minutes. Strain and serve with orange slice and cinnamon stick.