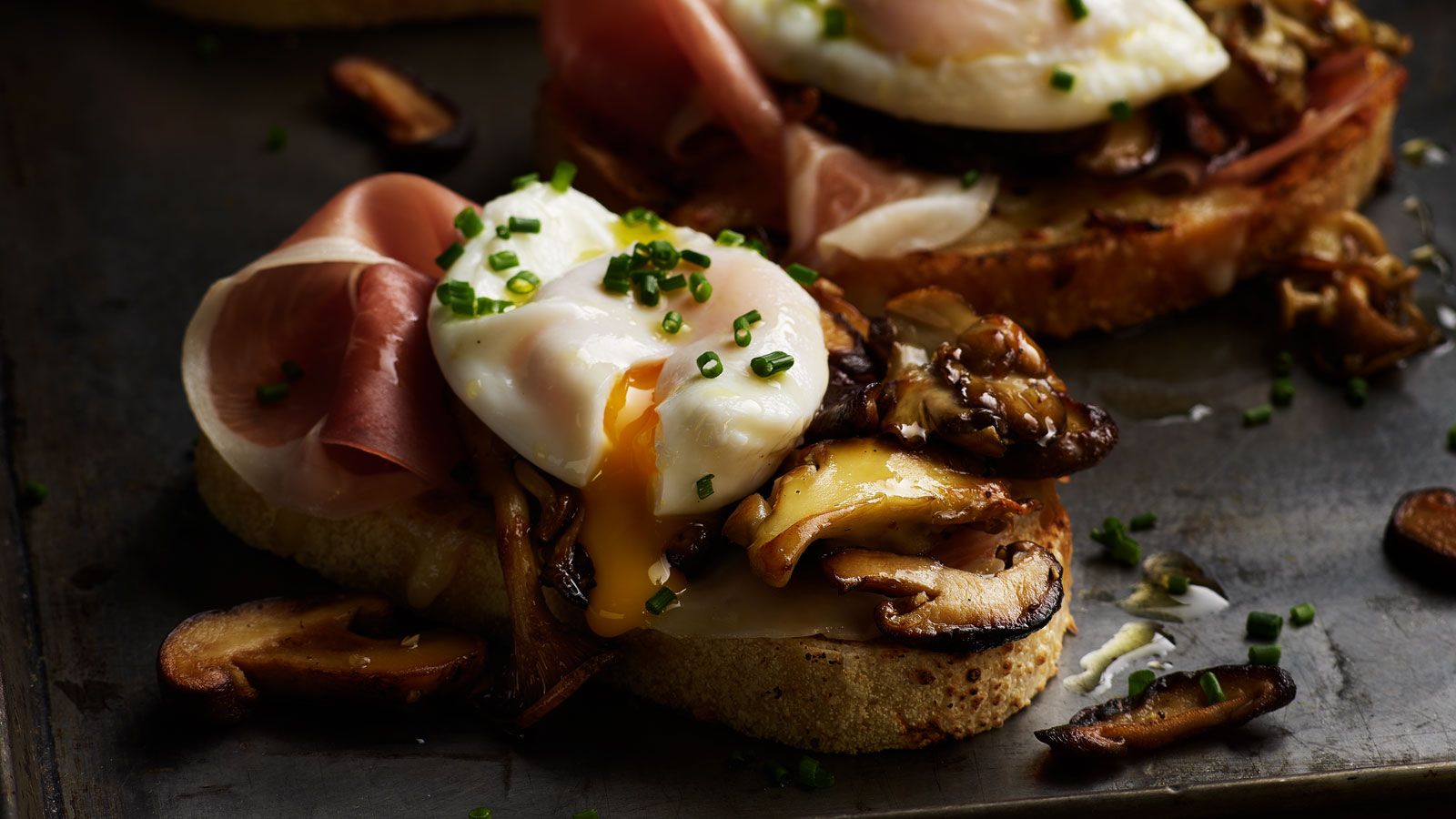 Wild Mushroom Prosciutto Toasts
Melted cheese-topped country bread, piled high with sautéed mushrooms and ribbons of COLUMBUS® Prosciutto creates incredible toasts for any time of day or night. The only thing to make the decadent Prosciutto even more irresistible is catching some yolk from runny poached eggs.




Ingredients
4

slices country bread

1 cup

shredded whole milk mozzarella

2 tablespoons

olive oil

4 cups

sliced mixed wild mushrooms

1

shallot, finely diced

1

clove garlic, minced

4

slices COLUMBUS® Prosciutto

4

poached eggs

Salt and pepper, to taste

1 tablespoon

chopped fresh chives
Directions
Heat broiler to high. Place bread slices on baking sheet. Divide cheese among bread slices. Broil 3 to 5 minutes or until cheese is melted and bread is toasted.

In large skillet over medium-high heat, heat oil. Add mushrooms. Cook 4 to 6 minutes, stirring occasionally, or until beginning to wilt and brown. Add shallot and garlic. Cook 3 to 4 minutes, or until shallots are softened and mushrooms are browned.

Divide mushroom mixture among prepared toasts. Top each with prosciutto slice and egg. Sprinkle each salt, pepper and chives.