Twist my arm and we will happily build you this spicy COLUMBUS® Calabrese bite. Apple slice, pretzel, bold Sartori Espresso BellaVitano® cheese and a taste of a chocolate caramel cookie bars will keep you happy while waiting for the doorbell to ring with the next round of trick-or-treaters.
Skeleton Crunch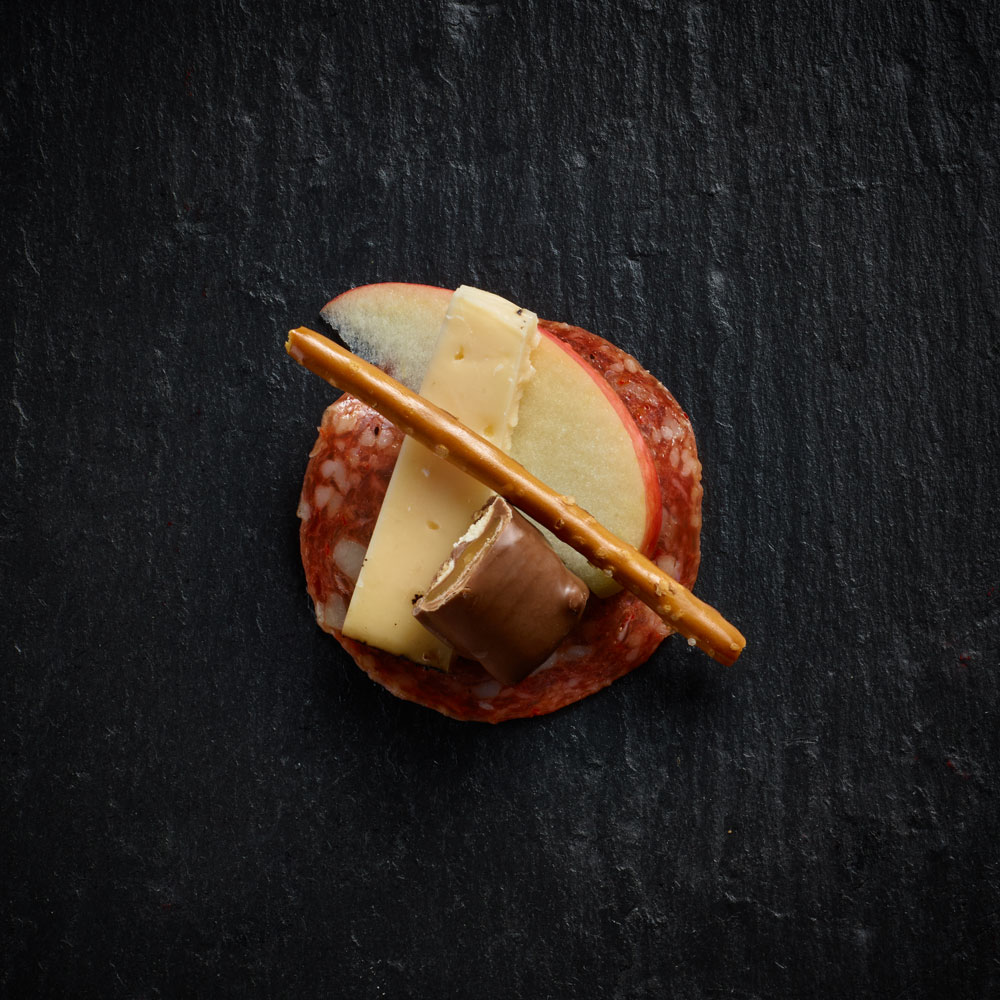 Skeleton Crunch
Serves: 6
Ingredients
1/3 pound COLUMBUS® Calabrese Salami, thinly sliced
6 ounces Sartori Espresso BellaVitano® cheese, sliced into bite-sized pieces
Sliced apples
Pretzel sticks
6 small chocolate caramel cookie bars, cut into bite-sized pieces
Beverage Pairing
White Russian
Mexican Cold Brewed Coffee Mocktail
White Russian
Servings: 1
2 ounces vodka
1 ounce coffee-flavored liqueur
1 tablespoon heavy cream
Fill rocks glass or lowball with ice. Add vodka and coffee flavored liqueur. Top with heavy cream.
Mexican Cold Brewed Coffee Mocktail
Servings: 1
Store bought or home brewed coffee
1/4 cup sweetened condensed milk
1/4 cup heavy whipping cream
1 teaspoon vanilla
1/4 teaspoon cinnamon
Whisk ingredients together.
Fill glass with ice. Pour in desired amount of coffee and top with milk mixture.
Serving Tip
Use melted chocolate and pretzel sticks to create spider webs for your Perfect Charcuterie Bite board.