The classic combination of cured meat and melon reaches through the haze of time to Rome in the second century, and it proves to be as popular among today's foodies. Summer Haze's notes of lavender and wild fennel pollen meld with the tangy notes from Cypress Grove Purple Haze® chevre. We marry this artisan cheese with our own premium Prosciutto, a cube of fresh cantaloupe, and a drizzle of balsamic glaze. Salty and sweet, filled with umami goodness and floral undertones, Summer Haze is a fresh update—a Perfect Charcuterie Bite for the ages.
Summer Haze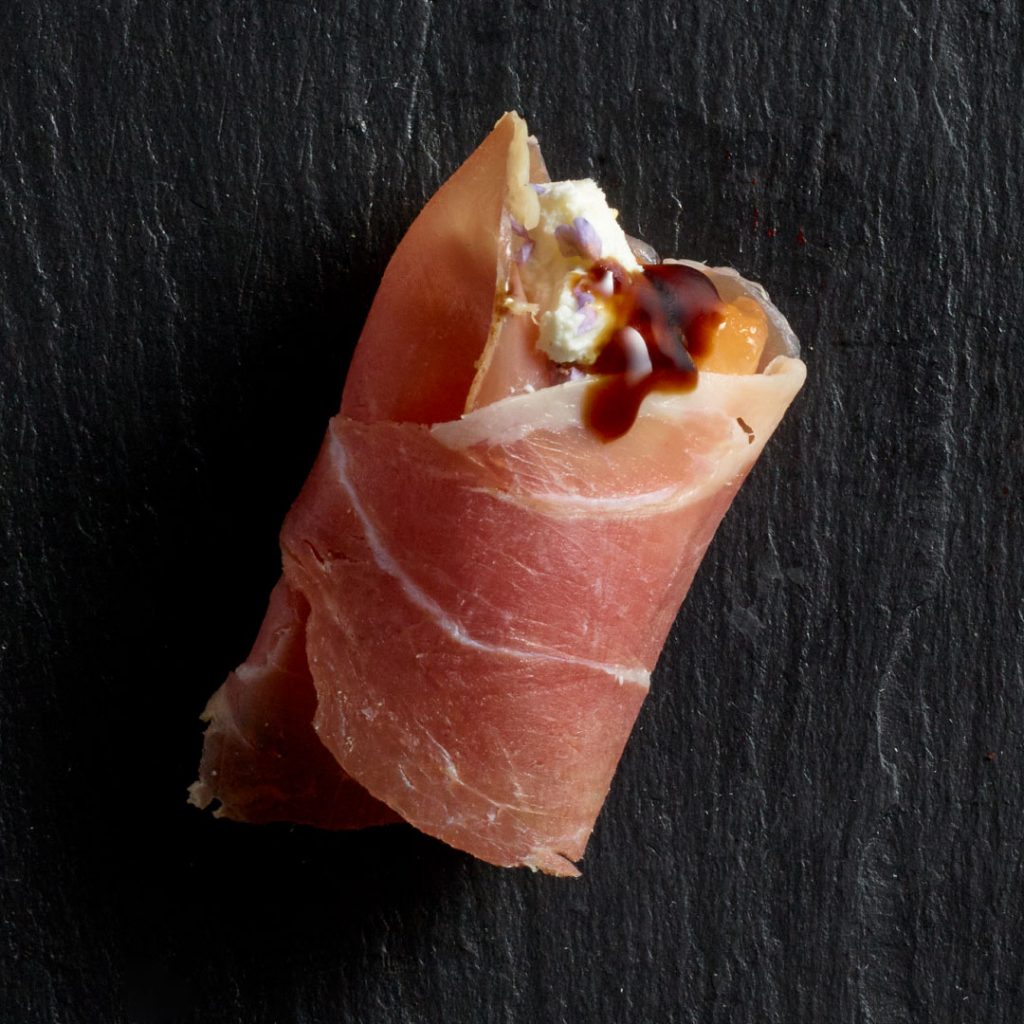 Summer Haze
Serves 6
INGREDIENTS
3 oz. COLUMBUS® Prosciutto, sliced and layered
3 oz. cantaloupe, cut into cubes
4 oz. Cypress Grove Purple Haze® chevre
Drizzle of balsamic glaze
HOW TO ENJOY
Take slice of Prosciutto and a spoon a dollop of chevre onto the center.
Place a cube of melon on the chevre/Prosciutto layers.
Finish with a drizzle of balsamic glaze.
BEVERAGE PAIRING

Fruity Sour Beer, Prosecco or Aperol Spritz
ABOUT COLUMBUS® PROSCIUTTO
COLUMBUS® Prosciutto is like no other prosciutto you have tasted before. We take the highest quality, fresh hams, hand-rub them with a hint of salt, and air dry them. Once they're cured, the final product is a lean prosciutto that pairs well with other foods (like wrapping around a melon slice).