The parallels between Sun Kissed and authentic Mexican Al Pastor — sizzling grilled meat, chilis, spices and pineapple — are unmistakable. Wrap a succulent slice of our Hot Capicolla around a spear of fresh pineapple and a thin slab of young Mahón cheese, a Mediterranean import known for its dense, buttery flavor and herbal overtones. Take it one step closer to authentic Al Pastor by quickly grilling the bite over a hot grill, just enough that the savory Hot Capicolla begins to melt, the cheese starts to soften and pineapple slightly chars. It's a flavor-filled trip to Central Mexico, without having to find your passport.
Sun Kissed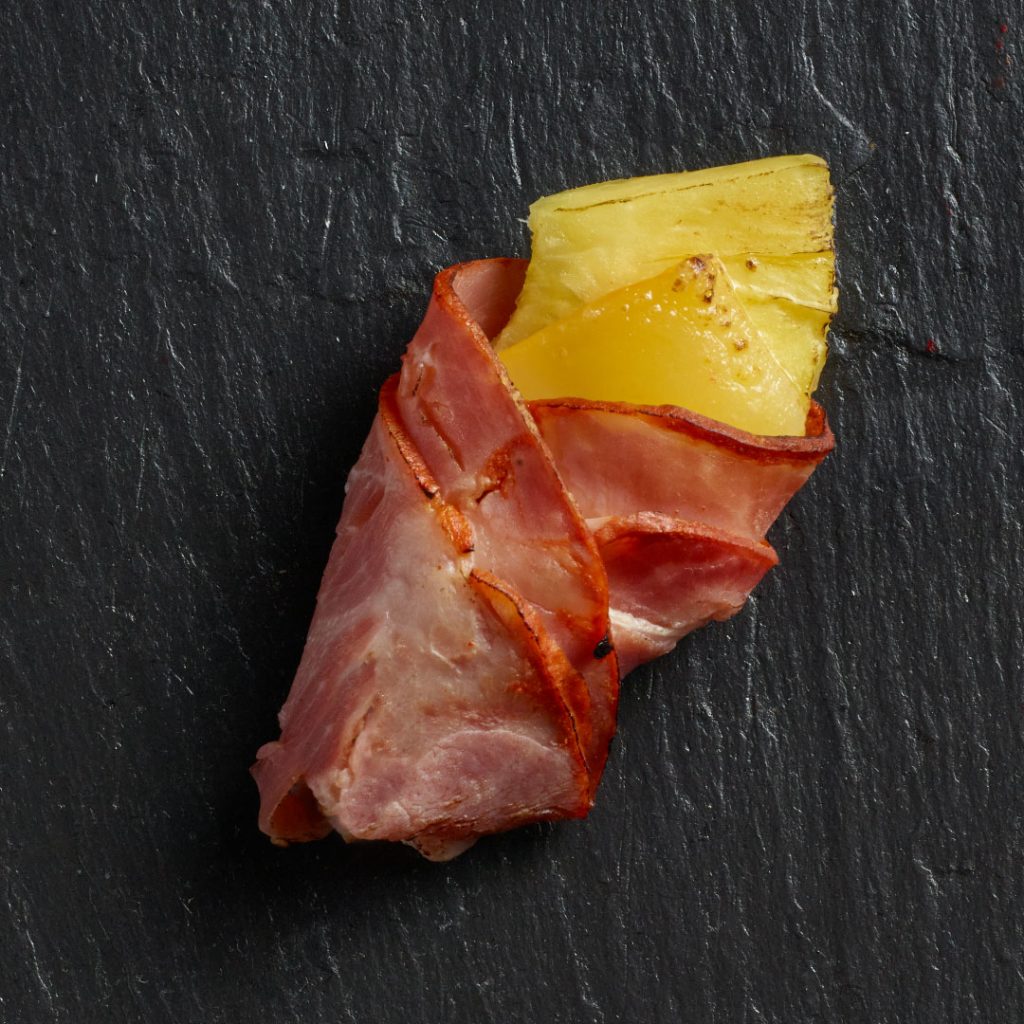 Sun Kissed
SERVES 6
INGREDIENTS
8 oz. COLUMBUS® Hot Capicolla, sliced thin
6 oz. young Mahón
1 lb. pineapple spears
HOW TO ENJOY
Cut pineapple into long, thin spears.
Top with thin layer of young Mahón cheese.
Wrap both with slice of Hot Capicolla.
Quickly grill both sides until fat begins to melt and pineapple slightly chars.
BEVERAGE PAIRING
Pair with Hazy IPA or Pinot Noir
ABOUT COLUMBUS® HOT CAPICOLLA
Made with closely-trimmed whole pork shoulder, we craft COLUMBUS® Hot Capicolla by coating the meat with cayenne pepper and paprika, then slow-cooking it until it's tender.